You are here
Home

/

Value-Added Facilitation
Value-Added Facilitation
An Infopeople Webinar
Start:
December 10th, 2014 12:00 PM
Start Time: Pacific - 12 Noon, Mountain - 1 PM, Central - 2 PM, Eastern - 3 PM
Presenter: Joan Frye Williams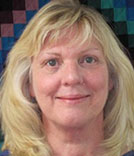 As library work becomes more team oriented and community focused, we find ourselves participating in more meetings. The accepted wisdom is that designating a facilitator will ensure that meeting time is well spent. Is that true for your library? Even when someone is facilitating,
Do meetings tend to be all talk and no action?
Can a few outspoken participants dominate the conversation?
Does the group sometimes have trouble moving from brainstorming to decision-making?
Does lack of information or disagreement about the facts impede progress?
Do the people with the ideas lack the authority to implement them?
Do long standing conflicts resurface so that nothing gets resolved?
Sound familiar? It may be time to rethink your approach to meeting facilitation. In this lively webinar, we will explore ways to reinvigorate the facilitator role to add more value to the meeting process. You will learn skills that can elevate facilitation beyond simply calling on meeting participants and recording their comments. Our focus will be on active facilitation tips and techniques, including how to:
Stay neutral on content while exerting leadership on process,
Frame questions and set expectations,
Analyze comments in real time and sort them for ease of comparison,
Identify and address gaps in the discussion,
Resolve conflicts and reach consensus, and
Create work products that allow ideas to move forward.
If you are a member of the library community who is already – or might someday be – called upon to act as a facilitator, this webinar will help you improve your effectiveness, increase your value to your organization, and make more productive use of meeting time.
This webinar will be of interest to library staff at all levels, as well as library friends, trustees, and commissioners.
Webinars are free of charge, you can pre-register by clicking on the Register Now button (at the top and bottom of this page). If registering with less than 30 MINUTES from the start of the webinar you can join directly from the thank you page by clicking the Join Now button. If you pre-registered you will receive an email with login link and a reminder email the day before the event.
Infopeople webinars can be viewed on iOS devices. Adobe® Connect™ Mobile for iOS
Webinar archive of this event will be available within 24 hours or sooner
---
Presentation Material
---
Keywords: Communication and interpersonal skills