You are here
Home

/

Public Libraries and the Homeless: Legal Issues
Public Libraries and the Homeless: Legal Issues
An Infopeople Webinar
Start:
September 17th, 2013 12:00 PM
Presenter: Mary Minow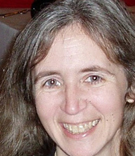 Does your library serve patrons who appear to be homeless?
Can you tell someone to leave large personal possessions outside the library?
What rights do library users have and what library policies do courts consider reasonable?
Because courts give greater latitude to library rules that are behavior focused, and a tighter scrutiny to rules based on status or speech, it's important to know the how to frame your policies, especially when dealing with specific populations such as the homeless.
This one-hour webinar will look at the movement for Homeless Persons' Bill of Rights and Fairness, and the current legal rights and professional ethics as they apply to public libraries.
It will also discuss specific issues such as oversize parcels, behavior issues, and qualifications for library cards for customers who don't have a permanent address.
At the end of this one-hour webinar, participants will:
Know about the rights that homeless patrons have and rights they are striving for
Review library ethical statements on service to the poor and the freedom to read
Understand some legal nuances between rules that target behavior versus rules that are focused on user status
This webinar will be of interest to front line public staff, administrators, trustees – particularly in public libraries, but the analysis applies to all publicly funded libraries.
Webinars are free of charge, you can pre-register by clicking on the Join Webinar button now or go directly to the webinar by clicking on Join Webinar within 30 of the start of the event. If you pre-registered you will receive an email with login link and a reminder email the day before the event. If you did not preregister and you can register in the 30 minutes prior to the event and directly enter.
​
---
Presentation Material
---