You are here
Home

/

Book Tasting in the Library: A recipe for reading
Book Tasting in the Library: A recipe for reading
An Infopeople Webinar
Start:
October 30th, 2018 12:00 PM
Start Time: Pacific - 12 Noon, Mountain - 1 PM, Central - 2 PM, Eastern - 3 PM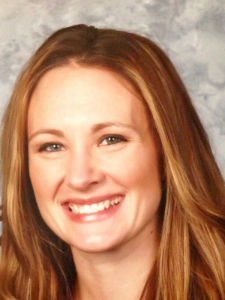 Presenter: Angela Maxwell, MLIS
Are you looking for a fun way increase reading engagement with your library users, particularly teens and youth?
Do you want a novel way to present new releases, non-fiction, digital or database content?
Do you want to encourage engagement with the collection or highlight a particular format, genre, or topic with your library users?
Hosting a book tasting might be the answer you need to increase engagement with your collection, collaborate with another local librarian, or answer a research question. Book tasting events engage users in a curated collection using a 30-60-minute restaurant themed event.
In this webinar, presenter Angela Maxwell will share examples of multiple book tasting events targeted at a teen audience. Attendees will have access to templates, as well as free online tools to implement their own book tasting event.
At the end of this one-hour webinar, participants will:
Understand why and how book tasting will work to increase engagement with the library collection.
Identify a target audience and purpose for their own book tasting.
Take away sample book tasting materials including Goodreads booklists, Book tasting menus, slideshow template, supply lists, and more.
Be able to create a book tasting event from start to finish.
This webinar will be of interest to: public, academic, and school librarians, particularly those staff that work with youth, promote reading initiatives, or assist with reference and research needs.
Webinars are free of charge, you can pre-register by clicking on the Register Now button on this page. If you pre-registered you will receive an email with login link and a reminder email the day before the event.
To check your system's compatibility with GoTo Webinar and/or download software for your computer/tablet/smartphone, see this page.
---
Presentation Material
---