You are here
Home

/

CELEBRATE. SERVE. COLLABORATE: Partnership as a strategy for immigrant engagement
CELEBRATE. SERVE. COLLABORATE: Partnership as a strategy for immigrant engagement
An Infopeople Webinar
Start:
May 7th, 2019 12:00 PM
Start Time: Pacific - 12 Noon, Mountain - 1 PM, Central - 2 PM, Eastern - 3 PM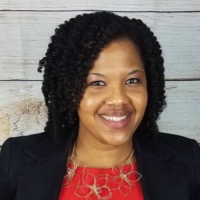 Presenter: Jessica Moore
Demographic projections suggest that the U.S. is headed toward a minority-majority population. Around the country, libraries are adapting their approaches and services in order to create more welcoming environments for immigrant and refugee communities. The upcoming Decennial Census in 2020 will offer insight into current demographic realities in the U.S., and public libraries around the country are at the forefront of the demographic shift.
In this webinar, Jessica Moore, Immigrant Program Specialist with The Indianapolis Public Library, will discuss strategies for creating a more welcoming, inclusive library. We'll look at the challenges that libraries face connecting with this shifting population. We'll also look at how strategic partnerships can help libraries overcome challenges in order to fulfill their role as public service institutions.
At the end of this one-hour webinar, participants will:
Identify strategies for the inclusion of immigrant communities in programs and services.
Identify potential new partners to improve engagement of immigrant and refugee communities.
Identify opportunities for growth and recognize areas of success.
This webinar will be of interest to: public library staff
Webinars are free of charge, you can pre-register by clicking on the Register Now button on this page. If you pre-registered you will receive an email with login link and a reminder email the day before the event.
To check your system's compatibility with GoTo Webinar and/or download software for your computer/tablet/smartphone, see this page.
---
Presentation Material
---