You are here
Home

/

Resource Description and Access Overview: Making RDA Work
Resource Description and Access Overview: Making RDA Work
An Infopeople Webinar
Start:
November 20th, 2014 12:00 PM
Start Time: Pacific - 12 Noon, Mountain - 1 PM, Central - 2 PM, Eastern - 3 PM
Presenter: Emily Dust Nimsakont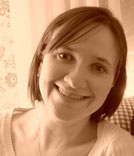 Have you heard of Resource Description and Access (RDA), the new cataloging code?
Would you like to know more about how RDA will affect your library's staff and its users?
This webinar will cover the basics of RDA, including changes that will be noticeable to library staff (catalogers and non-catalogers alike) and to library users. Information in this webinar will range from practical tips for dealing with RDA records to thoughts about how RDA fits into future changes to library catalogs.
At the end of this one-hour webinar, participants will:
Be able to identify at least three differences between AACR2 and RDA
Be able to identify the ways in which their ILS will need to be changed to accommodate RDA records.
Have a familiarity with other cataloging developments related to RDA, such as BIBFRAME and Linked Data
This webinar will be of interest to staff in all types of libraries whose job duties include cataloging (a little or a lot!)
Webinars are free of charge, you can pre-register by clicking on the Register Now button (at the top and bottom of this page). If registering with less than 30 MINUTES from the start of the webinar you can join directly from the thank you page by clicking the Join Now button. If you pre-registered you will receive an email with login link and a reminder email the day before the event.
Infopeople webinars can be viewed on iOS devices. Adobe® Connect™ Mobile for iOS
Webinar archive of this event will be available within 24 hours or sooner
---
Presentation Material
---
Keywords: Cataloging