You are here
Home

/

Power Searching: advanced search operators
Power Searching: advanced search operators
An Infopeople Webinar
Start:
January 14th, 2015 12:00 PM
Start Time: Pacific - 12 Noon, Mountain - 1 PM, Central - 2 PM, Eastern - 3 PM
Presenter: Rita Gavelis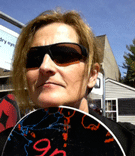 Power Searching Webinar Series: 1 of 3
Have you learned any new searching tricks in the last year?
Do your searches still result in too many irrelevant hits?
Want to be more effective in searching for information online?
The Web continues to grow at an alarming, exhilarating pace, with an estimated 1 billion pages added every single day. Even the most experienced searchers can find themselves frustrated, flummoxed or forlorn. Upgrading your searching skills is an excellent way to help yourself and your customers.
In this webinar, the first of a three-part series, Rita Gavelis will explore the common features built into search engines such as Google and Bing to help us retrieve accurate search results. She will also discuss advanced tricks such as phrasing, relational terms, limiters, and format to make your searches more effective.
At the end of this one-hour webinar, participants will:
Understand delimiters and wildcards
Create more effective search phrases and strings using relational terms
Recognize elements in a URL to aid in their searches
This webinar will be of interest to library staff at any level that want to be more effective and efficient in searching the Internet.
Mark your calendars:
Series Information
Part 1: PowerSearching: advanced search operators Wednesday, January 14, 2015
Part 2: Power Searching: alternative search engines, social media, and subject indices. Wednesday, March 11, 2015 at 12 Noon Pacific.
Part 3: Power Searching: databases and the hidden web. Wednesday, May 13, 2015 at 12 Noon Pacific.
Webinars are free of charge, you can pre-register by clicking on the Register Now button (at the top and bottom of this page). If registering with less than 30 MINUTES from the start of the webinar you can join directly from the thank you page by clicking the Join Now button. If you pre-registered you will receive an email with login link and a reminder email the day before the event.
Infopeople webinars can be viewed on iOS devices. Adobe® Connect™ Mobile for iOS
Webinar archive of this event will be available within 24 hours or sooner
---
Presentation Material
---
Handouts

Handout: pdf [163kb]

Keywords: Adult services, Reference