You are here
Home

/

Power Searching: databases and the hidden web
Power Searching: databases and the hidden web
An Infopeople Webinar
Start:
May 13th, 2015 12:00 PM
Start Time: Pacific - 12 Noon, Mountain - 1 PM, Central - 2 PM, Eastern - 3 PM
Presenter: Rita Gavelis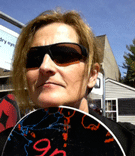 The Hidden Web, also commonly known as the invisible or deep web, consists of pages that have not been indexed by search engines. They might be websites that have requested not to be indexed or databases that are difficult for search engines to crawl. It is estimated that the content in the deep web is over 500 times greater than what is visible to conventional search engines.
In this webinar, we will explore the depths of the Internet, discussing how to search the Hidden Web and databases, as well as when to choose one over the other.
At the end of this one-hour webinar, participants will:
Identify types of materials not indexed by search engines
Examine tools and methods for exploring the hidden web
Determine when to use a free vs. pay databases
This webinar will be of interest to students, researchers, and library staff at any level who want to me more effective in searching the Internet.
Mark your calendars:
Series Information
Part 1: PowerSearching: advanced search operators Wednesday, January 14, 2015
Part 2: Power Searching: alternative search engines, social media, and subject indices. Wednesday, March 11, 2015 at 12 Noon Pacific.
Part 3: Power Searching: databases and the hidden web. Wednesday, May 13, 2015 at 12 Noon Pacific.
Webinars are free of charge, you can pre-register by clicking on the Register Now button (at the top and bottom of this page). If registering with less than 30 MINUTES from the start of the webinar you can join directly from the thank you page by clicking the Join Now button. If you pre-registered you will receive an email with login link and a reminder email the day before the event.
Infopeople webinars can be viewed on iOS devices. Adobe® Connect™ Mobile for iOS
Webinar archive of this event will be available within 24 hours or sooner
---
Presentation Material
---
Keywords: Adult services, Reference