You are here
Home

/

Planning and Delivering Engaging Training
Planning and Delivering Engaging Training
An Infopeople Short Format Course
Start:
May 5th, 2015 12:00 PM
End:
May 18th, 2015 4:30 PM
| | |
| --- | --- |
| Pricing | |
| California | $55.00 |
| Out-of-state | $110.00 |
Course Instructor: Stephanie Gerding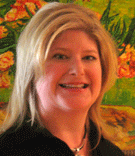 ​
Do you want to provide exceptional training for library staff and the public?
Would you like to lead workshops and online training sessions in which participants are active and engaged?
Do you want to ensure that participants are able to retain and apply what they learn after a training session?

This short format course* will provide you with the tools, techniques, and practical advice you need to create and deliver meaningful learning experiences. You'll discover how to best help participants learn, how to save time planning and designing training, how to identify the most important content to cover, and how to create an interactive learning experience.

Stephanie Gerding has trained thousands of trainers online and in-person and will address some of the most common concerns she hears from trainers. In addition, based on the most popular content from her book, The Accidental Technology Trainer, Stephanie will walk you through the process of planning an engaging training session using a workshop template. You'll receive helpful, personalized advice based on Stephanie's years of coordinating and providing training for libraries. Join us, boost your confidence, get organized, and become a more effective trainer!

* Our short format courses are customized to the topic, designed to be started and completed in 2 weeks and offer practical knowledge and information that can be put to use immediately.
Course Description: Through a combination of two live online meetings, independent assignments, and online discussions, you'll discover how to best help participants learn and how to create an interactive learning experience. The instructor will provide resources, including a template, best practices, and useful tips and techniques that can be applied immediately.
Online Meetings (each will last one hour):
Meeting One: May 6, 2015 at Noon Pacific Time/1 Mountain Time/2 Central Time/3 Eastern Time
Meeting Two: May 13, 2015 at Noon Pacific Time/1 Mountain Time/2 Central Time/3 Eastern Time
Note: Please make every effort to ensure that you are able to attend these two meetings before enrolling in the course. If this is not possible, archived recordings will be made available.
Course Outline: When you log in to the Infopeople online learning site, you will see weekly modules with these topics:
Week 1: Planning Engaging Training

Determining learning objectives
Incorporating learning activities to help with knowledge building and retention
How to organize your content
Using a workshop plan template to create a written plan that you can use and share with others.

Week 2: Delivering Engaging Learning Experiences

How to remove as many obstacles to learning as possible while providing conditions that are optimal for learning
Dealing with difficult training situations
Meaningful evaluation based on learning objectives
Pre-course Assignment: To get the most out of this course, it would be most helpful for participants to identify a topic that they will develop into a workshop or training session before the course begins.
Time Required: To complete this course, you can expect to spend 2½ hours per week, for a total of five course hours. Each week's module contains an online meeting, readings and various options for assignments and discussions. You can choose the options most relevant to your work and interests. Although you can work on each module at your own pace, at any hour of the day or night, it is recommended that you complete each week's work within that week to stay in sync with other learners.
Who Should Take This Course: Anyone who is responsible for training, presenting, or helping the public or staff learn, whether online or in person.
Online Learning Details and System Requirements may be found at: infopeople.org/training/online_learning_details.
After the official end date for the course, the instructor will be available for limited consultation and support for one more week, and the course material will stay up for an additional week after that. These extra weeks give those who have fallen behind time to work independently to complete the course.
Keywords: Training skills