You are here
Home

/

Seeing the Big Picture
Seeing the Big Picture
An Infopeople Webinar
Start:
May 20th, 2015 12:00 PM
Start Time: Pacific - 12 Noon, Mountain - 1 PM, Central - 2 PM, Eastern - 3 PM
Presenter: Joan Frye Williams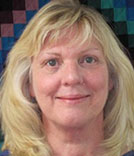 They say that there are two types of people – the "big picture people" and the "details people." But what if your role requires you to be both? Whatever your natural comfort zone, big picture thinking can also be a learned skill, if you wish to develop it.
Is your daily to-do list so long that you never have time to think about the future?
Do your meetings fail to resolve issues or reach decisions because you get bogged down in arguments about the details?
Despite planning your work with great care, are you often caught off guard by "out of the blue" setbacks?
Do you sail through editing or tweaking other people's plans but struggle to come up with new ideas of your own?
Do you have trouble getting the powers that be to support your suggestions?
If so, it may be time to tune up your big picture thinking. Even if you are highly effective at your own tasks, if you don't see the larger context in which you and your library operate, you could be missing out on greater job satisfaction, improved work relationships, and better career prospects.
In this lively webinar, we will explore ways to see and apply the big picture in your daily work. Our focus will be on practical skills for extending and enhancing your perspective to achieve better results. Topics will include how to
Ask the key questions that help to uncover the big picture,
Connect the dots between specific actions and overall policies and strategies,
Identify and focus on the highest value work activities,
Assess risks and avoid unpleasant surprises,
Reach closure while honoring the values of multiple stakeholders,
Articulate the "why" behind important recommendations or decisions, and
Overcome habits that get in the way of big picture thinking.
If you are a member of the library community, especially if you aspire to advance in your career, this webinar will help you to improve your effectiveness, increase your value to your organization, and make more productive use of your time. Content will be of interest to library staff at all levels, as well as library friends, trustees, and commissioners.
Webinars are free of charge, you can pre-register by clicking on the Register Now button (at the top and bottom of this page). If registering with less than 30 MINUTES from the start of the webinar you can join directly from the thank you page by clicking the Join Now button. If you pre-registered you will receive an email with login link and a reminder email the day before the event.
Infopeople webinars can be viewed on iOS devices. Adobe® Connect™ Mobile for iOS
Webinar archive of this event will be available within 24 hours or sooner
---
Presentation Material
---
Keywords: Communication , Leadership, Professional development