You are here
Home

/

Collections: Making Smart Choices within a Limited Materials Budget
Collections: Making Smart Choices within a Limited Materials Budget
An Infopeople Webinar
Start:
August 22nd, 2013 12:00 AM
Presenters: Jennifer Baker and Anthony Halstead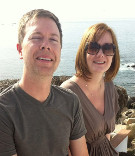 ​
Did you take Collection Development in library school but still feel like you don't know what you're doing most of the time?
Have changes in the publishing world like the explosion of self-publishing and eBooks left you doubting your selection skills?
What does a "balanced" collection look like and is it achievable with a limited budget?
In today's high demand/low budget environment, meeting community needs through collection development is more challenging than ever. In this webinar, participants will learn how the collection development "nuts and bolts" they learned in library school (or maybe didn't) can be applied in the real world. We'll discuss everything from how to make a simple and usable collection development plan to new trends and resources that should be influencing your decisions.
At the end of this one-hour webinar, participants will know:
The difference between a collection policy and collection plan and what should be include in each.
Three ways to make smart collection funding allocations and choices based on real world data relevant to their community's needs.
Three non-traditional selection methods and resources and how to use them effectively.
This webinar will be of interest to materials selectors in public libraries, directors, and managers.
Webinars are free of charge, you can pre-register by clicking on the Join Webinar button now or go directly to the webinar by clicking on Join Webinar within 30 of the start of the event. If you pre-registered you will receive an email with login link and a reminder email the day before the event. If you did not preregister and you can register in the 30 minutes prior to the event and directly enter.
---
Presentation Material
---