You are here
Home

/

Content Marketing: Beyond the Random Post
Content Marketing: Beyond the Random Post
An Infopeople Online Learning Course
Start:
October 17th, 2017 9:00 AM
End:
November 13th, 2017 4:30 PM
| | |
| --- | --- |
| Pricing | |
| California | $150.00 |
| Out-of-state | $200.00 |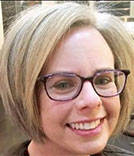 Course Instructor: Laura Solomon
Do you want to create and share online content that library users find genuinely useful?
Are you uncertain about the effectiveness of your library's social media efforts?
Would you like a better understanding of how to optimize content for sharing?

If your library has been "doing social media," then it's probably been seeing some very mixed results. Just posting "stuff whenever there's time" doesn't cut it in today's overwhelming online environment. It's time to level up your library to content marketing!

Content marketing is all about delivering content that library users find useful and relevant. Sign up for this four-week course and benefit from practical advice and guidance on how to market effectively by helping users answer the question, "What's in it for me?" Join instructor Laura Solomon, author of the best-selling book The Librarian's Nitty-Gritty Guide to Social Media and also The Librarian's Nitty-Gritty Guide to Content Marketing and discover the confidence, knowledge, and skills you need to go beyond the random social media post.

In this course, you will learn to:

Create a content strategy
Utilize best practices for creating and sharing online content
Use various metrics to help measure content marketing

Participation in this course will help show libraries how to market effectively by focusing on what library users want.
Course Description: This four-week course includes weekly scheduled online meetings, as well as assignments and discussions to be done anytime during the week. During the online meetings, the instructor will share practical tips and techniques, best practices, and resources that you can use immediately to improve the content your library shares online.
Online meetings with the instructor will be held on these dates:
Friday, Oct 20, 2017 @ 9am Pacific time
Friday, Oct 27, 2017 @ 9am Pacific time
Friday, Nov 3, 2017 @ 9am Pacific time
Friday, Nov 10, 2017 @ 9am Pacific time
Please plan your schedule accordingly. Sessions will be recorded for those who cannot attend the live session.
Course Outline: When you log in to the Infopeople online learning site, you will see weekly modules with these topics:
When you log in to the Infopeople online learning site, you will see weekly modules with these topics:
•
Week 1: What is content marketing and why does your library need it?

Making the leap from promotional to useful
Promotion versus marketing

Week 2: Planning not to fail

Content audits
Editorial calendars
Re-purposing content
Calculating ROI and figuring metrics

Week 3: Working effectively with online visuals

Guidelines for successful use of visuals in posts
Branding
Video

Week 4: Best practices and common mistakes

Writing headlines
Making text scannable
Common mistakes
Time Required: To complete this course, you can expect to spend 2½ hours per week, for a total of ten course hours. Plan your schedule to attend the online meetings at 9 AM Pacific time on October 20, October 27, November 3 and November 10. (Meetings will be archived but you are strongly encouraged to attend in real time to derive maximum benefit from interaction with the instructor.) You can work on the assignment options and discussions at your own pace, at any hour of the day or night, but it is recommended that you complete each week's work within that week to stay in sync with other learners.
Who Should Take This Course: This class will benefit library public relations personnel, web librarians, and other staff responsible for the library's online presence and/or social media.
Online Learning Details and System Requirements may be found at: infopeople.org/training/online_learning_details.
After the official end date for the course, the instructor will be available for limited consultation and support for two more weeks, and the course material will stay up for an additional two weeks after that. These extra weeks give those who have fallen behind time to work independently to complete the course.
Keywords: content marketing, marketing,social media