You are here
Home

/

Facilitating Multi-Dimensional Listening: Helping Groups Identify Common Ground while Acknowledging Differences
Facilitating Multi-Dimensional Listening: Helping Groups Identify Common Ground while Acknowledging Differences
A California State Library Webinar
Start:
February 7th, 2018 12:00 PM
Start Time: Pacific - 12 Noon, Mountain - 1 PM, Central - 2 PM, Eastern - 3 PM

Presenters: Susan Stuart Clark and Suzanne Flint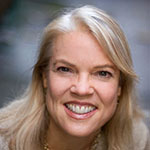 Many of us are familiar with the practice of "active listening."  This webinar will help facilitators and discussion leaders further develop their skills to listen beneath the surface of what's being said. You will receive instruction in advanced facilitation concepts supported by examples from fellow librarians. Skill in multi-dimensional listening is particularly relevant in today's society when people can be extra sensitive to identity and position. Learn how to help the entire group listen together more skillfully for clues to where there might be common ground while respecting differences that arise.  Join us to hone your listening and facilitation skills and bring questions from your own experiences.   
This session is hosted by the California State Library, represented by Suzanne Flint. The lead presenter will be Susan Stuart Clark, with case examples curated from California librarians experienced in facilitating multi-dimensional listening.
This webinar will be of interest to: Librarians and library staff who have had experience designing and facilitating group discussions on important issues and are interested in deepening their group process skills.
Webinars are free of charge, you can pre-register by clicking on the Register Now button at the top of this page. If you pre-registered you will receive an email with login link and a reminder email the day before the event.
Presentation Material
---
Speaker's slides