You are here
Home

/

Motivating Your Staff: Strategies for Supervisors
Motivating Your Staff: Strategies for Supervisors
An Infopeople Webinar
Start:
September 11th, 2018 12:00 PM
Start Time: Pacific - 12 Noon, Mountain - 1 PM, Central - 2 PM, Eastern - 3 PM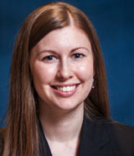 Presenter: Lauren Hays
Would you like to learn new methods of encouraging and inspiring motivation in your staff? Understanding what motivation is and how it works, is a critical management and leadership skill. This one hour webinar will explore the application of Herzberg's Motivation-Hygiene Theory (also known as Herzberg's Two Factor Theory). Herzberg posited that factors leading to job satisfaction and job dissatisfaction are separate. Which means supervisors must seek to both decrease factors that correspond to dissatisfaction and increase factors that correspond to satisfaction. The presenter will illustrate examples of this theory in staff training, meetings, onboarding, and in the day-to-day interactions supervisors have with their employees. Attendees will walk away with news ideas for how to create a work environment where employees are fulfilled.
At the end of this one-hour webinar, participants will:
Recognize job factors that contribute to workplace satisfaction and factors that lead to workplace dissatisfaction.
Consider how to increase feelings of fulfillment and decrease workplace discontent.
Apply Herzberg's Motivation-Hygiene Theory (also known as Herzberg's Two Factor Theory) to workplace scenarios.
This webinar will be of interest to: Managers and supervisors in public, special, school, and academic libraries
Webinars are free of charge, you can pre-register by clicking on the Register Now button on this page. If you pre-registered you will receive an email with login link and a reminder email the day before the event.
To check your system's compatibility with GoTo Webinar and/or download software for your computer/tablet/smartphone, see this page.
---
Presentation Material
---