You are here
Home

/

Implicit Bias in the Library Workplace
Implicit Bias in the Library Workplace
An Infopeople Webinar
Start:
January 15th, 2019 12:00 PM
Start Time: Pacific - 12 Noon, Mountain - 1 PM, Central - 2 PM, Eastern - 3 PM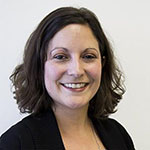 Presenter: Dr. Michele A. L. Villagran
How do library administrators and managers foster a healthy, inclusive work environment so all employees can succeed? Unfortunately, individuals with diverse backgrounds and uniqueness are being subjected to subtle and overt bias in the library workplace due to the divisive climate in which we live. We have each been a part of the process; on either end of the bias whether we know it or not.
In this webinar, presenter Dr. Michele A. L. Villagran will share examples of implicit bias within the library workplace and discuss best practices for addressing and minimizing implicit bias in recruitment, hiring and retention. Attendees will have access to a reference list of articles and videos on implicit bias including ones the presenter has authored and instructions for taking a free implicit bias test.
At the end of this one-hour webinar, participants will:
Increase awareness of situations involving biases.
Identify different types of implicit bias challenges.
Develop an understanding of how to approach implicit biases.
Describe strategies and solutions to foster an inclusive work environment that may be applied within library workplace.
Apply best practices within library workplace to reduce implicit bias in recruiting, hiring and retention.
This webinar will be of interest to: Library administration, managers, staff, and human resource professionals who want to learn more about implicit bias to foster a healthy, inclusive work environment for all.
Webinars are free of charge, you can pre-register by clicking on the Register Now button on this page. If you pre-registered you will receive an email with login link and a reminder email the day before the event.
To check your system's compatibility with GoTo Webinar and/or download software for your computer/tablet/smartphone, see this page.
Presentation Material
---