You are here
Home

/

Basic Graphic Design for Library Staff: Quick and Easy Solutions
Basic Graphic Design for Library Staff: Quick and Easy Solutions
An Infopeople Webinar
Start:
December 12th, 2012 12:00 PM
Presenter: Stanley Strauss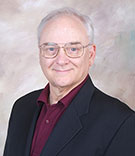 Have you been asked to create your library's flyers and feel all at sea?
Are the ones you have created being ignored?
Are you still finding grammar and spelling errors and leaving important things out?
Are you really seeing what your customers see?
Looking for quick and easy ways to improve your graphic design?
For the past 20 years personal computers have allowed us to create publications of all kinds easily without requiring a basic understanding of graphic design. While the results have sometimes been less than successful, there are some quick and simple solutions to making them more attractive and effective.
During this webinar, attendees will learn how use shapes, manipulate images, and work with text and fonts to enhance their basic desktop publishing efforts. We'll also work together on redesigning examples of library signs to make each more customer friendly.
At the end of this one-hour webinar, participants will know:
The 3 basic elements of graphic design and how they work together.
The 7 pieces of information that should be on every library publication.
How to make publications readable and error free.
How to find and use type fonts effectively.
How to find, move and manipulate images.
The relationship between good graphic design and great customer service.
This webinar will be of interest to library staff at all levels tasked with creating promotional materials, designing and producing flyers, brochures, publicity items, and providing input on their library's website.
Webinars are free of charge, you can pre-register by clicking on the Join Webinar button now or go directly to the webinar by clicking on Join Webinar on the day of the event on the Adobe Connect server. If you pre-registered you can use your email address to speed up entry to the webinar. If you did not preregister at the time of the webinar
This webinar will be presented with Closed Captioning. On the day of the webinar you can see the closed captioning in the Adobe Connect caption pod.
Presentation Material
---