You are here
Home

/

Get Covered @ the Library: Affordable Care Act Resources for Libraries
Get Covered @ the Library: Affordable Care Act Resources for Libraries
An Infopeople Webinar
Presenters: Barbara Bibel and Kelli Ham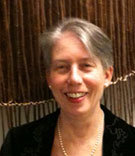 Did you know over 8 million people living in California are without health insurance?
Do you understand the basics of the new Affordable Care Act?
Are you looking for resources to recommend to your library customers?
Do you need tips and ideas for preparing your library and staff for the rush of questions that will come your way?
Do you know where to find online forms for the enrollment process?
Seeking community partners to assist in the enrollment process?
The Affordable Care Act (ACA) goes into effect in January 2014, with open enrollment beginning October 1. Libraries will play a key role in helping their users find information about the specifics of the Act, the choices available to them, and how they can take advantage of the new health care benefits.
At the end of this one-hour webinar, participants will:
Be familiar with the Affordable Care Act
Know the role of the public library in helping patrons understand the act
Be able to assist patrons in finding information about the act and their choices
Be able to provide general assistance in applying for coverage
Know how to find partners to help with this process
This webinar will be of interest to public library staff and hospital libraries that serve members of the public.
Webinars are free of charge, you can pre-register by clicking on the Join Webinar button now or go directly to the webinar by clicking on Join Webinar within 30 of the start of the event. If you pre-registered you will receive an email with login link and a reminder email the day before the event. If you did not preregister and you can register in the 30 minutes prior to the event and directly enter.
---
Presentation Material
---
Handouts

Chat, Q&A, Closed Captioning

Chat: pdf [90kb]
---