You are here
Home

/

Power Searching: alternative search engines, social media, and subject indices
Power Searching: alternative search engines, social media, and subject indices
An Infopeople Webinar
Start:
March 11th, 2015 12:00 PM
Start Time: Pacific - 12 Noon, Mountain - 1 PM, Central - 2 PM, Eastern - 3 PM
Presenter: Rita Gavelis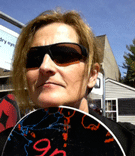 Power Searching Webinar Series: 2 of 3
Are you concerned how Google and Bing gain personal information from your search history?
Would you like to be able to query multiple search engines at once?
Need to search for relevant information on social media networks?
Google, Bing, and Yahoo, are three of the most popular search engines used. Regardless of the one you prefer, chances are there will be information that cannot be found in these traditional sources.
In this second of our 3-part webinar series, we will focus on the other available search options, such as subject directories, social media, and alternate search engines, and how they differ from the popular engines used. We will discuss the pros and cons of using these alternate resources and when to use them.
At the end of this one-hour webinar, participants will:
Determine when to search alternate resources for information
Identify tools for searching trending events
Evaluate results retrieved in forums and alternate search engines
Perform safer searches on the Web
This webinar will be of interest to library staff at any level that want to be more effective and efficient in searching the Internet.
Mark your calendars:
Series Information
Archive: Part 1: Power Searching: advanced search operators. Originally broadcast on Wednesday, January 14, 2015
Part 2: Power Searching: alternative search engines, social media, and subject indices. Wednesday, March 11, 2015 at 12 Noon Pacific.
Part 3: Power Searching: databases and the hidden web. Wednesday, May 13, 2015 at 12 Noon Pacific.
Webinars are free of charge, you can pre-register by clicking on the Register Now button (at the top and bottom of this page). If registering with less than 30 MINUTES from the start of the webinar you can join directly from the thank you page by clicking the Join Now button. If you pre-registered you will receive an email with login link and a reminder email the day before the event.
Infopeople webinars can be viewed on iOS devices. Adobe® Connect™ Mobile for iOS
Webinar archive of this event will be available within 24 hours or sooner
---
Presentation Material
---
Handouts

Handout: pdf [389kb]

Keywords: Adult Services, Reference , Social Media