You are here
Home

/

Facilitating Constructive Contributions: Dealing with Difficult Behaviors; Helping People Share from a Better Place
Facilitating Constructive Contributions: Dealing with Difficult Behaviors; Helping People Share from a Better Place
A California State Library Webinar
Start:
March 7th, 2018 12:00 PM
Start Time: Pacific - 12 Noon, Mountain - 1 PM, Central - 2 PM, Eastern - 3 PM

Presenters: Susan Stuart Clark and Suzanne Flint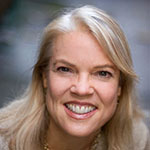 Basic facilitation skills involve keeping a group on topic and on time.  But what happens when a participant needs special attention? This webinar will identify common types of disruptive behavior and share multiple methods for facilitators to keep the conversation constructive.  We'll discuss what kinds of factors lead caring people to become the "difficult" ones to better understand which strategy to use when. We'll also review how to create the conditions that reduce the likelihood of difficult of behaviors in the first place.  Bring questions from your own challenging facilitation moments for the extended question and answer session.
This session is hosted by the California State Library, represented by Suzanne Flint. The lead presenter will be Susan Stuart Clark, with case examples curated from California librarians experienced in facilitating challenging participants.
This webinar will be of interest to: Librarians and library staff who have had experience designing and facilitating group discussions on important issues and are interested in deepening their group process skills.
Webinars are free of charge, you can pre-register by clicking on the Register Now button at the top of this page. If you pre-registered you will receive an email with login link and a reminder email the day before the event.
---
Presentation Material
---
Speaker's slides