You are here
Home

/

Using Social Media as a Tool to Advocate Diversity and Inclusion
Using Social Media as a Tool to Advocate Diversity and Inclusion
An Infopeople Webinar
Start:
February 21st, 2019 12:00 PM
Start Time: Pacific - 12 Noon, Mountain - 1 PM, Central - 2 PM, Eastern - 3 PM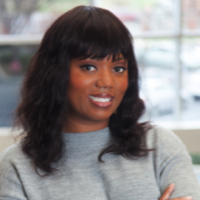 Presenter: Kimberly Crowder
Wondering how to engage larger audiences on social media? Would you like to learn how social media can help reach audiences that you haven't tapped into yet? Are diversity and inclusion high on your list of marketing priorities? Social media is a great way to start dialogue and conversations about a variety of topics and to meet customers where they are. This webinar will demonstrate how to use humor, pop culture, children's materials, and more, to advocate for diverse communities, and to speak up when necessary.
Join presenter Kim Crowder for a powerful, yet easy-to-apply strategy on including diversity and inclusion into your social media strategy!
At the end of this one-hour webinar, participants will:
Learn how to engage individuals from different backgrounds.
Get quick tips and tricks to help sneak diversity and inclusion into your everyday social media posts.
Become a gatekeeper for messaging on social media regarding diversity.
Avoid common mistakes when speaking to or about diverse audiences.
This webinar will be of interest to: Library staff who work with diverse audiences, specifically those that use social media to promote library services.
Webinars are free of charge, you can pre-register by clicking on the Register Now button on this page. If you pre-registered you will receive an email with login link and a reminder email the day before the event.
To check your system's compatibility with GoTo Webinar and/or download software for your computer/tablet/smartphone, see this page.
---
Presentation Material
---