You are here
Home

/

Absolutely Free (and Practically Unknown) Online Tools You Didn't Know You Needed - An Overview
Absolutely Free (and Practically Unknown) Online Tools You Didn't Know You Needed - An Overview
An Infopeople Webinar
Start:
January 29th, 2014 12:00 PM
Start Time: Pacific - 12 Noon, Mountain - 1 PM, Central - 2 PM, Eastern - 3 PM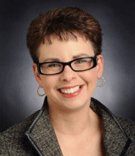 Presenter: Laura Solomon
Have you ever found a tool or service that made you go "AHA!"?
Are there little gems that make your life so much easier that you wonder how you lived without them?
Are you having trouble finding ones that work the way you want them to?
The Web is filled with many tools vying for your attention, but even some of the best lie waiting, under the radar. This webinar is filled with these, that you can use to improve your work or home life, or share with your friends and colleagues. We'll be covering online tools in the following areas:
Presentations & tutorial creation
Social media tools
Productivity tools
Web design & image tools
Books & reading
Communication
Miscellaneous (Because not everything fits in a convenient category, after all)
Come discover a plethora of online tools that you probably haven't heard of but will be glad that (now) you have.
At the end of this one-hour webinar, participants will:
Understand IFTTT and know 3 uses for it
Know 2 tools for enhancing productivity
Know 2 applications for improving social media work
Have a list of at least 50 free online tools
This webinar will be of interest to library marketing and PR staff, social media managers, and reference/information staff working with the public.
Webinars archives are free of charge, as well as our live events. You must still fill out a short registration form which you can access by clicking on the "Webinar Archive" button just below the title of the webinar.
---
Presentation Material
---
Handouts

Online Tools You Need Handout : pdf [51kb]

Chat

Chat: pdf [127kb]
---
Keywords: Computer skills & software, Internet, Professional development and efficiency, Technology