You are here
Home

/

WHAT DO I DO NOW? Handling Challenging Situations with Mentally Ill and Homeless Library Users, Part 1
WHAT DO I DO NOW? Handling Challenging Situations with Mentally Ill and Homeless Library Users, Part 1
An Infopeople Webinar
Start:
May 14th, 2013 12:00 AM
Presenters: Karen Strauss and Leah Esguerra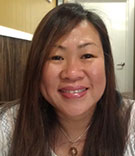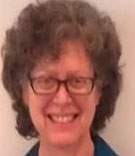 Is your library staff overwhelmed by users behaving badly?
Does your code of conduct sufficiently address users' inappropriate behaviors?
Are staff resentful of having to act as de facto social workers?
To a great extent, libraries' users behave within the framework of acceptable social norms. But a subset of users in all libraries – large, small, urban, rural, suburban, special and academic – behave outside these norms, placing stress on the staff and other users. Whether the behaviors are exhibited by those who are homeless, mentally ill or just plain rude, providing your staff with limit-setting and self-care skills can turn challenging situations into empowering ones. San Francisco Public Library has turned to other City agencies to assist staff in gaining skills and strategies for responding to these situations.
At the end of this one-hour webinar, participants will:
Be able to identify at least 3 reasons why it is important to set limits with users.
Be able to share with co-workers at least 3 effective strategies on how to set limits with users.
Be able to articulate the importance of the concept of self-care and be familiar with self-care strategies following a difficult interaction with a user.
This webinar will be of interest to library front-line staff, primarily in public libraries but useful no matter the setting.
Please note: Part Two of this series will be presented next Tuesday, May 21, 2013 at 12 Noon Pacific.
Series Infomation
Webinars are free of charge, you can pre-register by clicking on the Join Webinar button now or go directly to the webinar by clicking on Join Webinar within 30 of the start of the event. If you pre-registered you will receive an email with login link and a reminder email the day before the event. If you did not preregister and you can register in the 30 minutes prior to the event and directly enter.
Presentation Material
---
Handouts

Chat, Q&A, Closed Captioning

Chat: pdf [116kb]
---