You are here
Home

/

Using Digital Public Library of America (DPLA) for Research and Learning
Using Digital Public Library of America (DPLA) for Research and Learning
An Infopeople Webinar
Start:
January 11th, 2017 12:00 PM
Start Time: Pacific - 12 Noon, Mountain - 1 PM, Central - 2 PM, Eastern - 3 PM
Presenter: Franky Abbott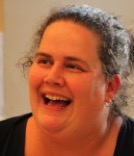 ​
Would you like to be able to search one website to access thousands of libraries, archives, and museums? Does your institution digitize content that would benefit from circulation to a broader audience? Do you work with researchers who struggle searching many institutional websites to find online sources relevant to their needs?
This webinar will introduce participants to the Digital Public Library of America (DPLA), a free, non-profit national digital library that provides access to digital primary and secondary sources from libraries, archives, and museums across the United States. Presenter Franky Abbot will cover how DPLA works, how institutions can contribute content, and how users can employ its resources for a variety of research purposes.
At the end of this one-hour webinar, participants will:
Be familiar with DPLA, how it collects content, and what types of content it makes available
Be familiar with search tools, exhibitions, education resources, and copyright resources available through DPLA
Be able to perform basic searches using DPLA
This webinar will be of interest to: library staff at all types of institutions, archivists, and museum professionals
Webinars are free of charge, you can pre-register by clicking on the Register Now button (at the top and bottom of this page). If registering with less than 30 MINUTES from the start of the webinar you can join directly from the thank you page by clicking the Join Now button. If you pre-registered you will receive an email with login link and a reminder email the day before the event.
Infopeople webinars can be viewed on iOS devices. Adobe® Connect™ Mobile for iOS
Webinar archive of this event will be available within 24 hours or sooner
Presentation Material
---
Handouts

Using DPLA pdf [94kb]

Chat

Chat: pdf [38kb]
---
Keywords: Conservation and preservation, Digitization