You are here
Home

/

Free Tools for Working with Graphics and the Web
Free Tools for Working with Graphics and the Web
An Infopeople Webinar
Start:
April 9th, 2019 12:00 PM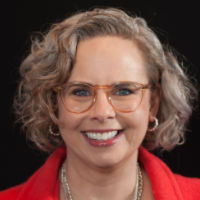 Start Time: Pacific - 12 Noon, Mountain - 1 PM, Central - 2 PM, Eastern - 3 PM
Presenter: Laura Solomon
Do you spend a good part of your job working with graphics, social media, or websites? Join presenter Laura Solomon as she explores tools to help you make your online content more creative and look better. Topics include tools to help you with video, animations, and even your library's website.
The web is filled with tools vying for your attention, but some of the best lie waiting under the radar. Learn about these online gems, which you can use to improve your workflow, create new content, or share with your friends and colleagues. Discover a plethora of online tools that you probably haven't heard of but will be glad that (now) you have. This session will be full of tools and services that make you go "AHA!"
Topics for this webinar include:
Tools for working with and creating video and animations
Tools for creating social media content
Tools to help with fonts and colors
Tools that can assist with website-related work
At the end of this one-hour webinar, participants will:
Know at least 5 tools used for web work purposes
Know 2 at least 5 tools for assisting with content creation
Know 2 at least 5 tools for working with animations and videos
Have a list of at least 35 free online tools for graphics and web-related work
This webinar will be of interest to: Staff responsible for online marketing, social media and/or websites.
Webinars are free of charge, you can pre-register by clicking on the Register Now button on this page. If you pre-registered you will receive an email with login link and a reminder email the day before the event.
To check your system's compatibility with GoTo Webinar and/or download software for your computer/tablet/smartphone, see this page.
---
Presentation Material
---