You are here
Home

/

Emerging Tech Trends in Libraries - Part 3
Emerging Tech Trends in Libraries - Part 3
An Infopeople Webinar
Start:
March 1st, 2016 12:00 PM
Start Time: Pacific - 12 Noon, Mountain - 1 PM, Central - 2 PM, Eastern - 3 PM
Presenters: David King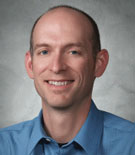 ​
As part of the Emerging Tech Trends series, this webinar continues the exploration into emerging technology trends and tipping points, and how these trends are re-shaping library services. Join David Lee King as he expertly guides you through examples of how you might incorporate these emerging trends into your library. Some of the topics covered that were not covered in previous webinars include: grassroots technology (makerspaces & digital media labs), payment systems (credit and debit card processing, new forms of payment), drones, mobile apps, web & social media changes and how to tell the difference between a trend and a fad.
At the end of this one-hour webinar, participants will:
Be familiar with emerging technology trends and know what trends to look for
Know the difference between a technology trend and a fad
Be familiar with how emerging technologies affect libraries
Know how their library can respond to emerging technology
This third in a series of four webinar will be of interest to anyone working with technology in libraries, library workers interested in emerging technology, and library staff who help patrons with technology-related questions.
Emerging Tech Trends in Libraries - Series Infomation
Webinar 1: Wednesday, December 9, 2015, presented by Laura Solomon
Webinar 2: Tuesday, February 2, 2016, presented by David Lee King
Webinar 3: Tuesday, March 1, 2016 presented by David Lee King
Webinar 4: Wednesday, June 15, 2016 presented by Laura Solomon
Webinar 5: Wednesday, October 25, 2016 presented by Laura Solomon
Webinar 6: Tuesday, February 21, 2017 presented by Laura Solomon
Webinar 7: Tuesday, May 23, 2017 presented by Laura Solomon
Webinar 8: Tuesday, May 8, 2018 presented by Laura Solomon
Webinar 9: Wednesday, Jan 23, 2019 presented by Laura Solomon
Webinars are free of charge, you can pre-register by clicking on the Register Now button (at the top and bottom of this page). If registering with less than 30 MINUTES from the start of the webinar you can join directly from the thank you page by clicking the Join Now button. If you pre-registered you will receive an email with login link and a reminder email the day before the event.
Infopeople webinars can be viewed on iOS devices. Adobe® Connect™ Mobile for iOS
Webinar archive of this event will be available within 24 hours or sooner
---
Speaker's slides: Will be available the morning of the webinar.
Presentation Material
---
Chat

Chat: pdf [981kb]
---
Keywords: Mobile services, Social media, Technology