You are here
Programs in a Box
An Infopeople Webinar
Start:
October 29th, 2014 12:00 PM
Start Time: Pacific - 12 Noon, Mountain - 1 PM, Central - 2 PM, Eastern - 3 PM
Presenters: Daisy Porter-Reynolds and Leslie Tanaka-Loza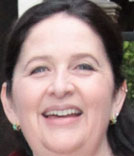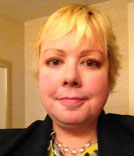 Is program planning taking too much of your time?
Are you looking for some easily reproducible ideas?
Would you like to offer the same program at several locations while keeping staffing costs low?
Do you want to have backup programs packaged and ready to go in case a performer cancels or a staff member is absent?
Once you've created a successful program, there are ways to offer it at locations throughout your library system without recreating it from scratch each time. In a small or stand-alone library, you can have programs on hand to use spontaneously when the need arises.
During this presentation you'll learn how to design, assemble, package and market ready-to-use and easily replicated programs for all ages while keeping costs low and success rates high.
At the end of this one-hour webinar, participants will:
Understand the value of programs in a box.
Understand the various types of programs in a box.
Know how to build a program in a box from scratch.
This webinar will be of interest to public library staff responsible for planning and presenting programs.
Webinars are free of charge, you can pre-register by clicking on the Register Now button (at the top and bottom of this page). If registering with less than 30 MINUTES from the start of the webinar you can join directly from the thank you page by clicking the Join Now button. If you pre-registered you will receive an email with login link and a reminder email the day before the event.
Infopeople webinars can be viewed on iOS devices. Adobe® Connect™ Mobile for iOS
Webinar archive of this event will be available within 24 hours or sooner
---
Speaker's slides: Will be available the morning of the webinar.
Presentation Material
---
Handouts

Goldilocks and the Three What Agenda pdf [283kb]

Keywords: Adult services, Children's services, Public services