You are here
Home

/

Fostering Innovation and Creativity
Fostering Innovation and Creativity
An Infopeople Webinar
Start:
September 8th, 2016 10:00 AM
(Please Note)
Start Time: Pacific - 10 AM, Mountain - 11 AM, Central - 12 Noon, Eastern - 1 PM
Presenters: Brenda Hough and Stephanie Gerding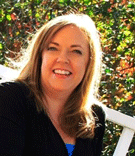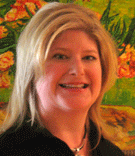 ​
Do you want to foster innovation in your organization, but you're not sure where to begin?
Would you like to better understand what motivates people to be more innovative?
Are you looking for practical tools and processes to help lead innovation?
Are you prepared to handle the risks that are involved with trying new things?
Fostering innovation requires two key things: an organizational culture that supports innovation and tools/processes that support innovation. Join Brenda Hough and Stephanie Gerding in this fast-paced and interactive webinar to explore how to be more creative and innovative yourself… and how to help others get in on the fun, too.
At the end of this one-hour webinar, participants will be able to:
List three potential innovation barriers and motivations
Cite examples of innovation
Describe techniques to foster a culture of innovation and experimentation
Recognize the importance of rapid iteration and documentation in learning from innovation
Use strategies to balance risk and innovation
Content in this session is based upon the Nexus LAB Leadership curriculum.
This webinar will be of interest to: Library leaders and staff who need or want to foster a culture of innovation in their organization
Webinars are free of charge, you can pre-register by clicking on the Register Now button (at the top and bottom of this page). If registering with less than 30 MINUTES from the start of the webinar you can join directly from the thank you page by clicking the Join Now button. If you pre-registered you will receive an email with login link and a reminder email the day before the event.
Infopeople webinars can be viewed on iOS devices. Adobe® Connect™ Mobile for iOS
Webinar archive of this event will be available within 24 hours or sooner
Presentation Material
---
Chat

Chat: pdf [33kb]
---
Keywords: Leadership