You are here
Home

/

Creating Space for Online Learning
Creating Space for Online Learning
A Collaboration between Infopeople and ALA Publishing eLearning Solutions
Start:
May 18th, 2018 11:00 AM

Start Time: Pacific - 11 AM, Mountain - 12 PM, Central - 1 PM, Eastern - 2 PM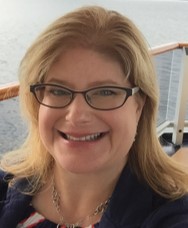 Presenters: Brenda Hough and Stephanie Gerding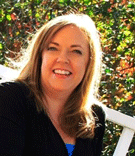 Online learning opportunities surround us, yet many of us remain skeptical about whether webinars, courses, and other online learning opportunities can offer us anything meaningful. Furthermore, we are often overwhelmed by the amount of work we have to do, and we find that learning is pushed aside as a "luxury" rather than being prioritized as the essential part of our work that it is.
Join us for this interactive one-hour webinar presented by ALA Publishing eLearning Solutions and Infopeople that explores online workplace learning, the role it plays in fulfilling your library's mission, and ways to easily and effectively incorporate it into your daily routine in ways that serve you, your library, and the library users who benefit from what you provide.
By the end of the webinar, you should be able to:
Describe the importance of connecting individual professional learning to organizational goals.
List at least three ways to immediately begin incorporating online learning into your daily work routines.
Overcome common obstacles to effective online learning
Identify resources for online learning (webinars, courses, etc.)
This webinar will be of interest to: All levels of library staff
Pre-webinar Assignment: Sometime prior to the webinar, watch the following YouTube video regarding motivation -- Drive: The Surprising Truth About What Motivates Us. Think about your own motivation for workplace learning and be prepared to discuss it. We'll build on this discussion in the webinar.
Webinars are free of charge, you can pre-register by clicking on the Register Now button on this page. If you pre-registered you will receive an email with login link and a reminder email the day before the event.
To check your system's compatibility with GoTo Webinar and/or download software for your computer/tablet/smartphone, see this page.
---
Presentation Material
---
Speaker's slides